Product Description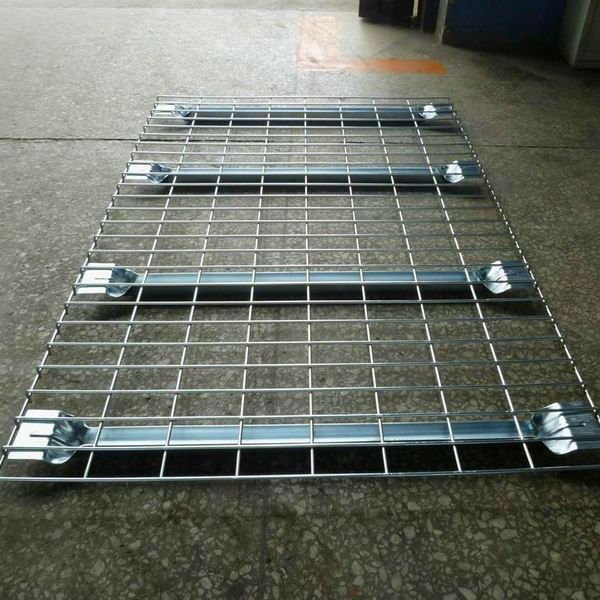 High Quality PVC Coated Wire Decking
Wire decking is for making of pallet rack and makes the most popular selective wire rack parts. Wire deck pallet rack has greater structural strength than other materials, when used to load boxes or other non-palletized load onto racks. 

Where is Wire Decking Used: They are used to handle loads that aren't deep enough to sit on uprights and to eliminate dust and debris inherent.
U series wire decking applications:
1) used to load boxes or the un-palletized load onto racks
2) industrial storage
3) Ideal in a laundry room, kitchen, closet or pantry storage.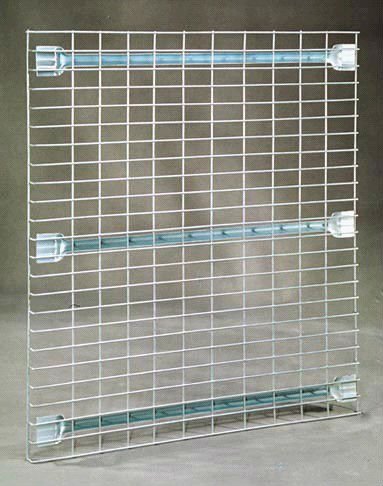 Wire Decking Features:
Wire decking is easy for installation and maintenance.
Wire decking can meet all local fine and safety codes.
Wire Mesh decking improves visibilty throghtout the facility.
Made of galvanized welded panels, wire decking has good rust resistance.
Wire decking can be supplied in all size and style availble. 
Custom designs of wire decking are acceptable.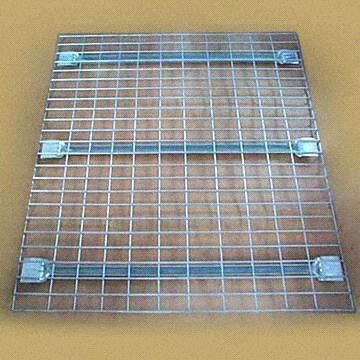 Typical Sizes of Wire Decking:
WIRE DECKING SPECIFICATION

Size(Inch)

Wire Size (INCH)

Wire Guage(MM)

Total Weight(KG)

36*46

2.5*4.5

5.5

8.8

5.26

8.33

42*46

2.5*4.5

5.5

11.44

5.26

10.91

44*46

2.5*4.5

5.5

11.94

5.26

11.39

48*46

2.5*4.5

5.5

12.99

5.26

12.39

36*52

2.5*4.5

5.5

9.24

5.26

8.73

42*52

2.5*4.5

5.5

11.93

5.26

11.35

44*52

2.5*4.5

5.5

12.45

5.26

11.86

48*52

2.5*4.5

5.5

13.55

5.26

12.9
HaoTian Wire Decking Factoy is specially involved in fabricating of wire decking for racks, partitions and railings. HaoTian Wire Decking is made of Steel Wire, Galvanized Wire and Welded Wire Mesh panels. 

Decking Products: 
Wire Decking 
Wire Rack Decking for Storage 
Steel Wire Decking
Galvanized Wire Decking 
Welded Wire Decking
Wire Mesh Deck 
Wire Deck Partition 
Wire Deck Railing 
Wire Decking Display rack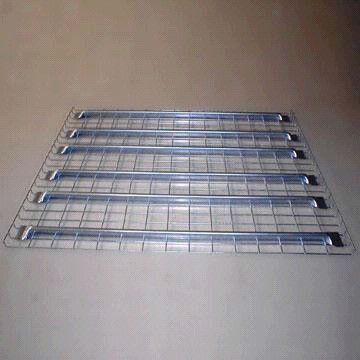 Size:900*400*370mm
5 Layers
Wire mesh opening:30mm *50mm
Base:Iron pipe
Surface treatment: Powder Coated or Chrome/zinc plated
Different size are available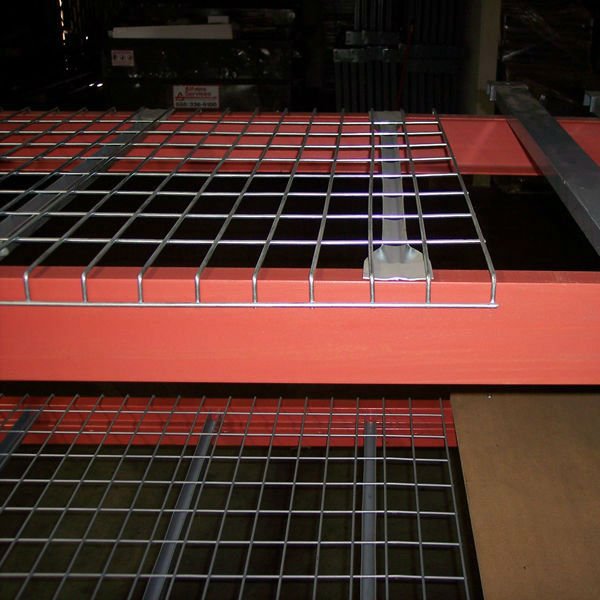 Product Categories : Wire Cage Organizer