high quality galvanized Gas Bottle Storage wire mesh cage
Product Description
                    high quality galvanized Gas Bottle Storage Wire Mesh cage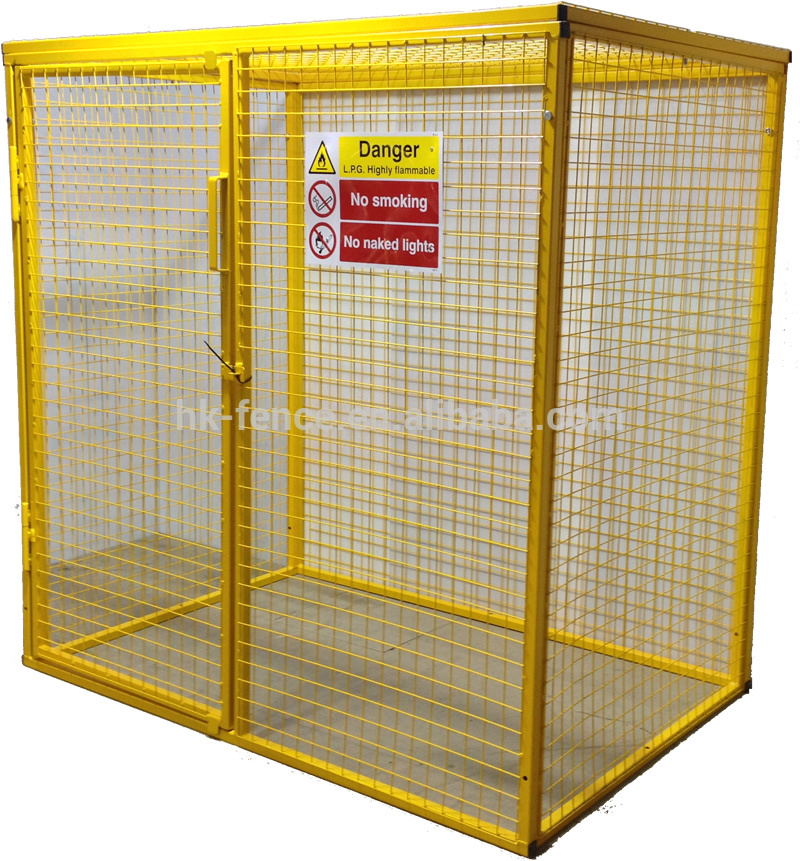 The gas cage provides a safe environment for the storage of hazardous or dangerous materials and gases.
Manufactured from mild steel sections between 3mm, and 5mm thick and coveredwith 2" x 2" 10g mild steel, copper coated weld mesh the security gas cage means it's tough and the iron phosphated pre- treatment and powder coat makes the gas cage corrosion resistant ensuring a longer life.
1.Introdction of the gas storage wire mesh cages
Here is metal pallet base option on the 4ft square cages to allow the filled cages to be moved by fork lift truck.
The cages are used to protect from theft, they are padlockable. For this reason the cage panels are commonly used as site toolboxes that can be easily assembled/disasembled.
2.The size of the gas wire mesh cage.
The smallest size available is 4ft high x 4ft x 2ft.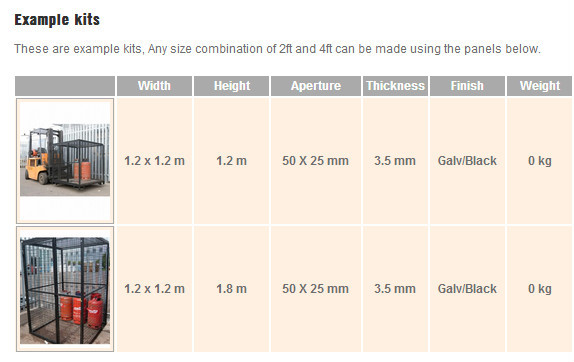 Gated Panels
All Gates have a bolt lock and accept a padlock. The opening part on 4ft and 6ft high gates is 2and a half feet, 8ft high gates are fully opening with a removeable bottom bar.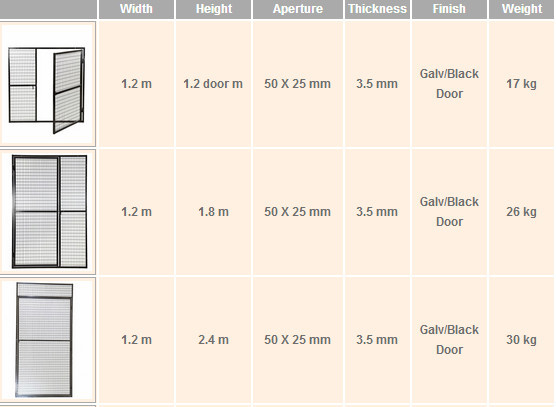 6ft high side panels
6ft high side panels as panels are drilled through face and side all panels can be used as both a side or a corner.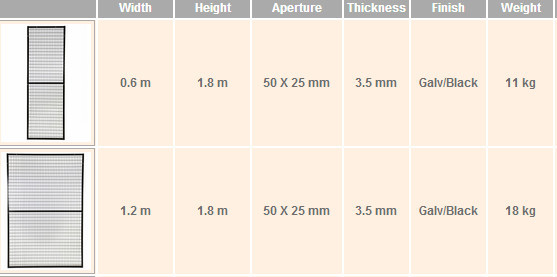 8ft high side panels
8ft high side panels as panels are drilled through face and side all panels can be used as both a side or a corner.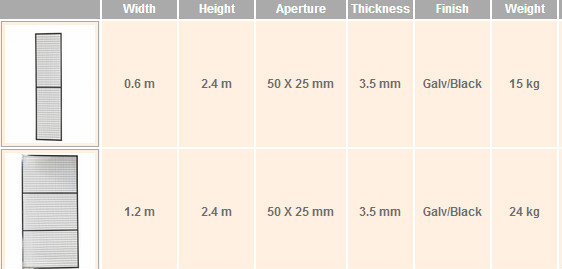 4ft high side panels can also be used for roofs
4ft high side panels as panels are drilled through face and side all panels can be used as both a side or a corner.
3.Cylinder Safety HSE Requirements
| | |
| --- | --- |
| Total quantity of LPG Storage in containers | Minimum separation distance to boundary, building or fixed ignition source, |
| 15 to 400kg | 1m |
| 400 to 1000kg | 3m |
| 1000 to 4000kg | 4m |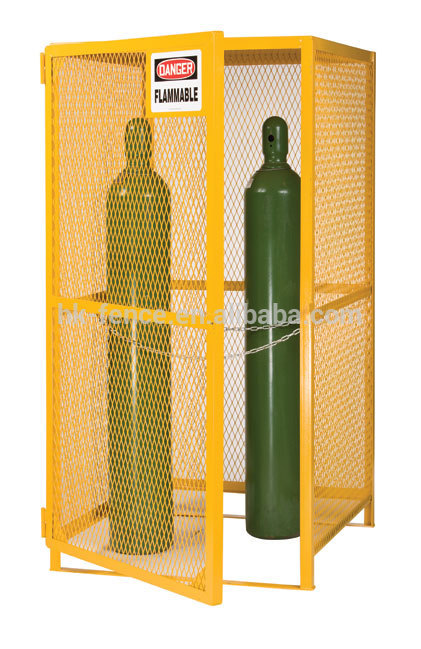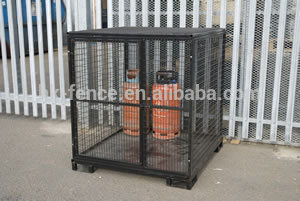 4.application of the wire mesh cage
Air conditioning cages are widely used to stop rubbish getting into the units either naturally or through vandalism.
Air conditioning units are targeted for theft due to the high resale value the air conditioning cages help defend against this.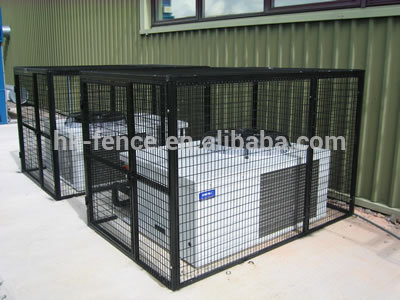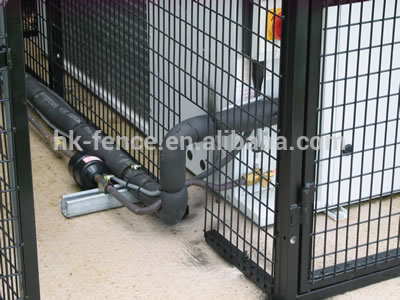 5.the accessories of wire mesh cages
Strong Welded Hinges and a Heavy Duty Spring Bolt on the Door Panel
Profile roofs are available if required standard roof panels to fit any shape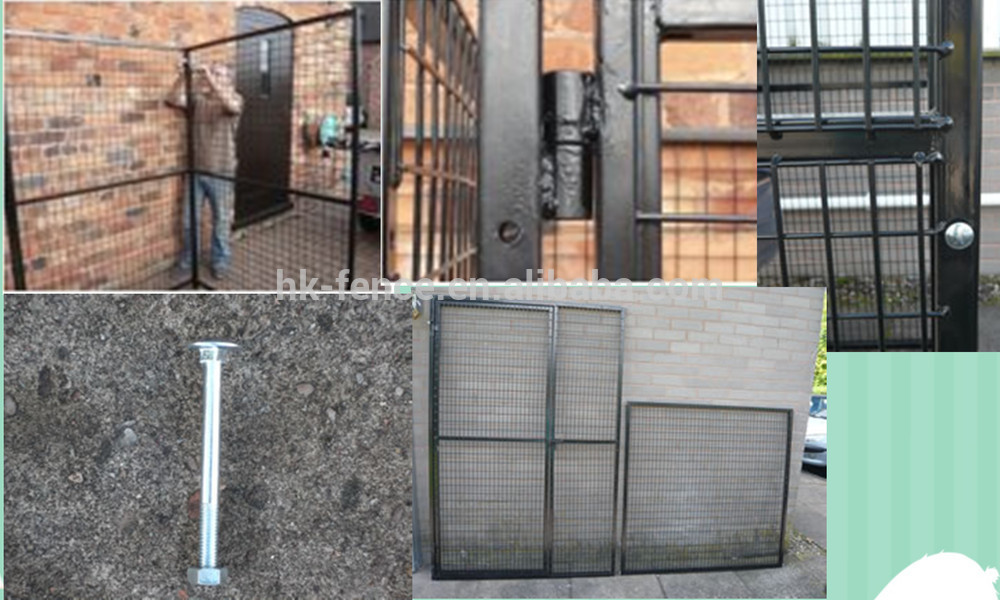 Package of gas wire mesh cages
Small panel covered with pp bag, one site packed by pallet.

Big panel tied and put in cantainer.

Connections casing by paper box.

Customer required packing all available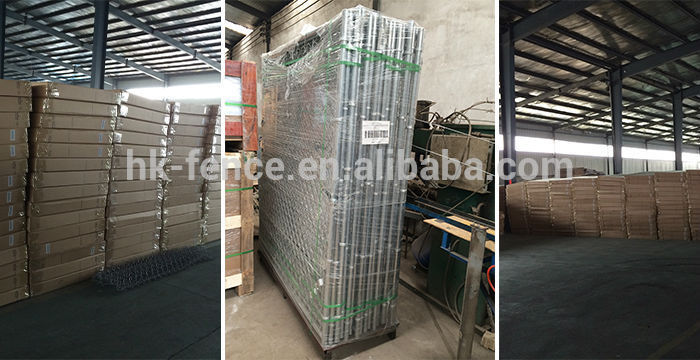 About me:
    Haotian export a large quantity of mesh fence to Australia,America,Russia,Poland,France,German and Denmakr,etc. We are ready to offer you Best Products in reasonable price all the time,waiting for you.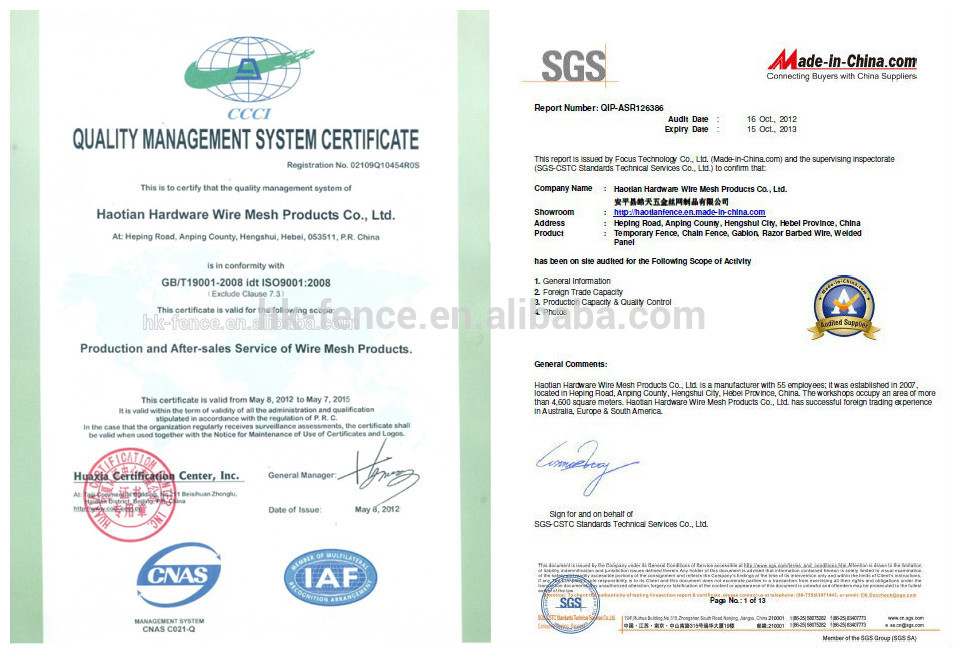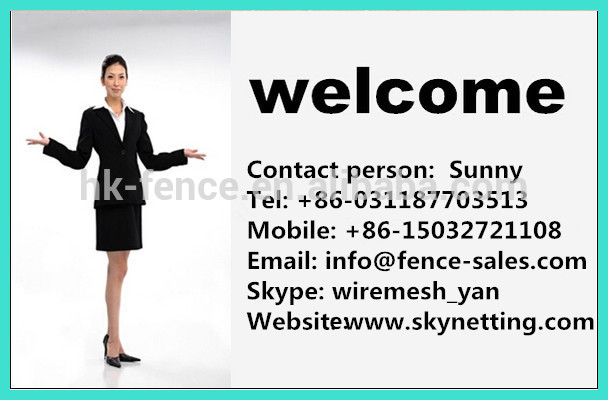 The below calculator works out the cost of a run of any given size.
Firstly how many sides would your gas bottle cage have? Is your cage freestanding (4sided) against a wall (3 sided) or against 2 walls i.e. in a corner (2sided)

Do you want a mesh Roof? selct yes or no

Select your sizes. The normal height is 6ft (1.8m) but we also offer 1.2 and 2.4m options.

Use the "Gas Bottle information"-"what size how many bottles" tab to see what is required

If you want to discuss what size gas storage cage you should have then please call us and we would be happy to help

The calculator produces the panel list for the cage you require that can be then added to your basket in one go.

The more panels you have the cheaper they get, don't be suprised if the panels in your basket get cheaper when you add more.
Company profile
    Haotian Hardware Wire Mesh Products Co.,Ltd is specialized in the production of Temporary Fence series(swimming pool panel,temporary steel hoarding,fence clamp,fence feet,fence barce,etc) Crowd Control Barrier,Mesh Fence,Horse Panel,DogKennel,Gabions,Iron Decorative Mesh Fence with nice design,etc.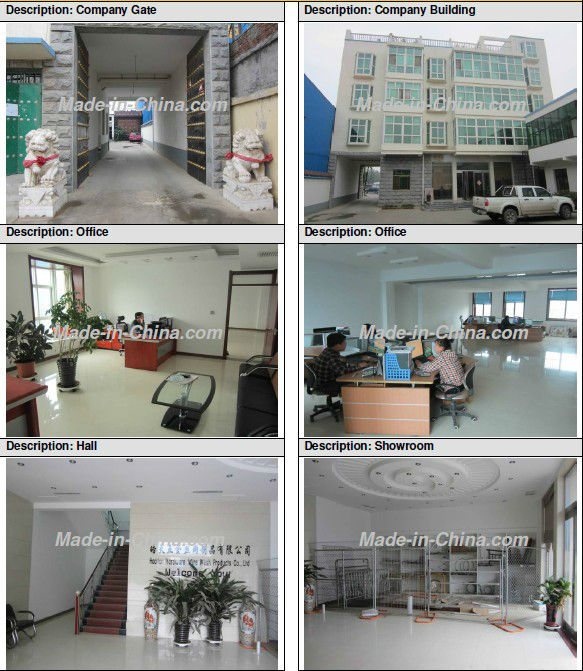 Product Categories : Wire Cage Organizer